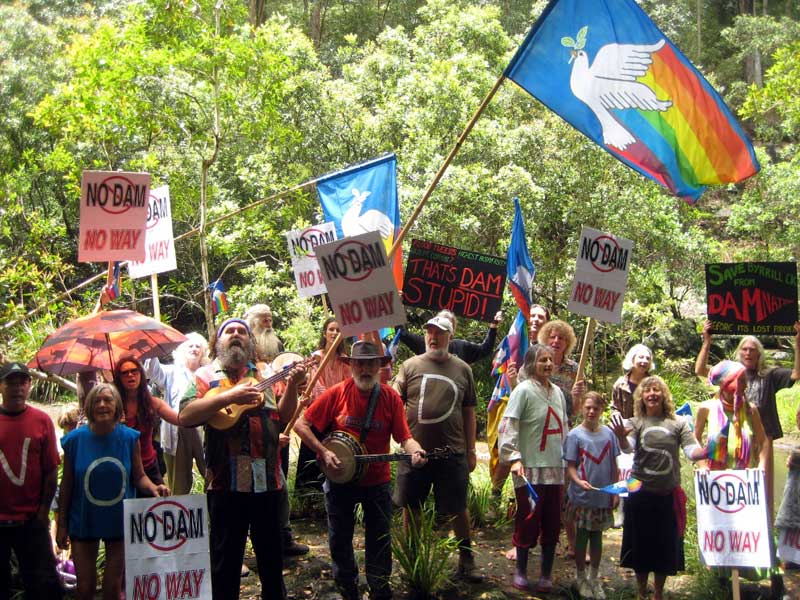 The Anthem for the Save Byrrill creek campaign

NO DAM NO WAY was recorded at a sing up next to the creek in the vicinity of the proposed dam wall on Monday 22nd November. A colourful band of about 30 environmentalists took part in the recording of the song in wide screen video under the direction of songwriter amd musician Paul Joseph who was inspired by the need to help defend the 71 threatened species along with their habitats that will disappear if the dam goes ahead. During the Terania Creek forest campaign in 1979 Paul wrote and performed the memorable protest song Lets go down to the Forest.
NO DAM NO WAY
chorus
No Dam No Way
Byrrill Creek is here to Stay
Everybody Listen when we all Say
No Dam No Way
Byrrill Creek has an ancient story
Its a lifeblood for natures glory
Many developers want to make a big buck
We want to tell them there out of luck
Chorus
This dams not the way to get water
Think about all the animals you slaughter
Catch it off the roof & store it in your tank
then you've got your own water bank
Chorus x 2

NO……..DAM……..WAY

LINKS TO WATER RELATED WEB SITES
The map below shows the existing Clarrie Hall dam on the right and the proposed Byrrill Creek dam on the left.
The dam walls are only 6.5km apart

The proposed Byrrill Creek Dam of 36,000ml will cost $67m while the abandoned option to raise the wall of the existing Clarrie Hall Dam a further 7.5m would give this dam a capacity of 45,000ml at a cost of $45m. The cost to the environment of either option has not been calculated.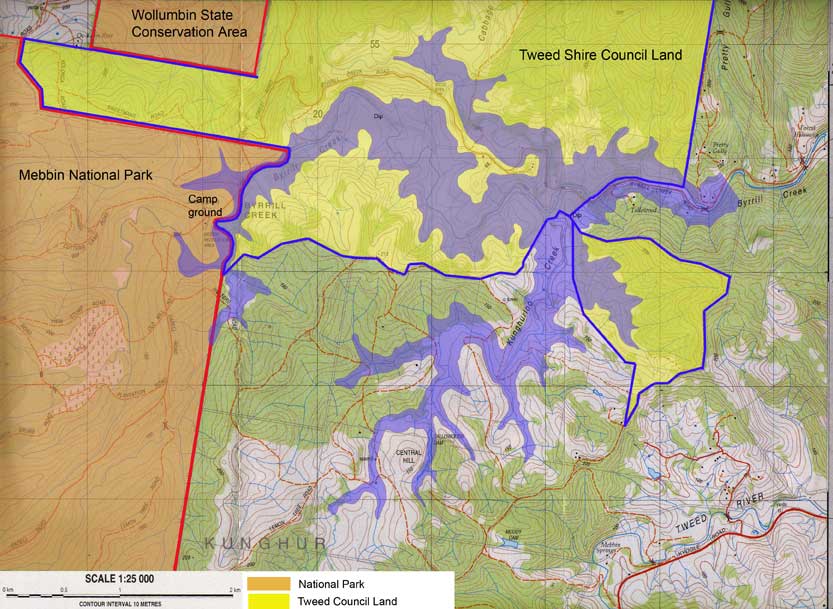 The map above shows the proposed dam inundation area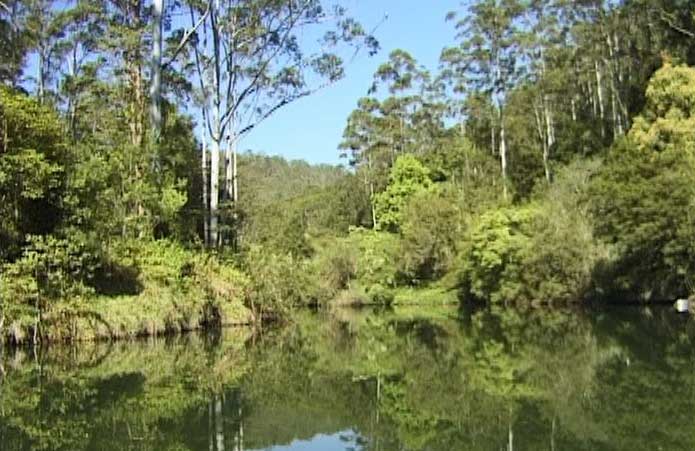 Dam wall site destroying this Platypus habitat and Riparian Rehabilitation Project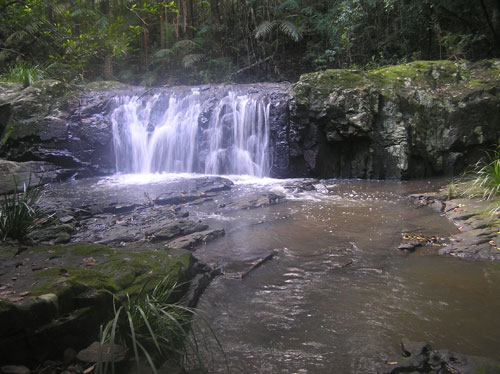 Flooding Cabage Tree Creek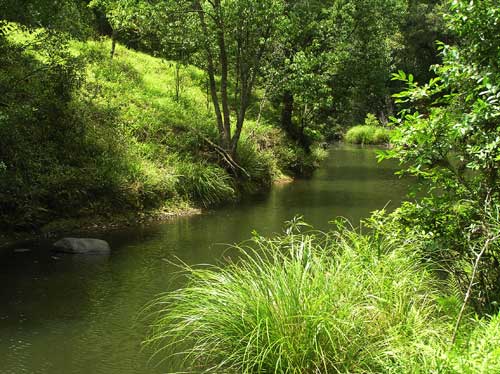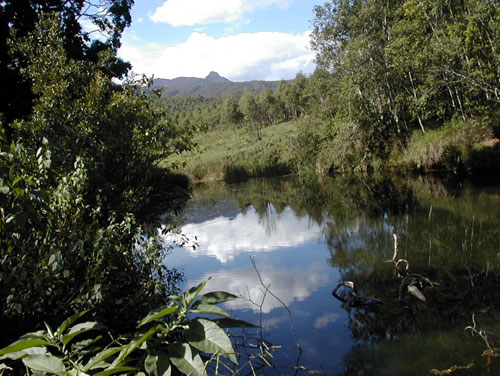 All these landscapes will disappear underwater